Editorial: Chris's Random Ranting Part 1
Posted on Wed, Apr 21, 2004

Welcome to Chris's Random Ranting, where I rant on about things that annoy, irritate and perplex me in the gaming world. This week we'll cover horrendous games, series that won't die, and the weirdest looking box art. Ever.

Superman 64. Mortal Kombat Advance. Circus Maximus. What comes to mind when you hear these names? They're games, yes. Aren't you the little scholar? But look beyond the fact that these names refer to just games – think about those games. Anything similar about them?

Oh yeah – they suck. And I don't just mean they're crap when put in comparison with first rate games like Grand Theft Auto, Halo and Gran Turismo. I mean these games are just superb piles of crap printed on a disk/cart. Why developers actually believe that these games are worth releasing to the public and risking their reputation on such horrible work is beyond me. What baffles me even further is how they also continue through quality control (which in itself is contradicting itself – garbage passing through quality control) and is approved by a publisher before being released.

So, it isn't as if these monstrosities were the result of one person's error; hundreds of people work directly on, test and approve these projects. Perplexing? Indeed…

When will the madness end? So many series drag on and on, despite completely sucking and practically having their doors knocked on by the press, trying to say, 'For the love of God, stop'. Tomb Raider, for example, hasn't been even a mildly decent adventure game since the second one was released; everything up until now has been rehash after rehash.

Twisted Metal. The original and its direct sequel were exceptional, as is Black (now that Incog is back together). But 3, 4 and Small Brawl. 'Tis torture written on a CD. Even worse than a single terrible title are series that drag on without cease.

Tony Hawk, albeit not having any really weak titles in the series, seems to come out far too often; I bought the first few, but just gave up when they seemed to be released every other week. Why!? New levels and a few new features don't warrant me emptying my wallet to experience them.

Madden, and basically every sports franchise out there are another classic example. Yearly updates are not necessary – charge 5 bucks for an update disc that will update the roster, or better yet, use online gaming to download roster updates as soon as they're available. Wait a few years, gather these great new features and release them in one package – every time game developers add a new feature we don't need a new version of the game – especially when they go for $50 a pop.

Another situation that amazes me with its utter disgusting appearance, are terrible looking box art. Rather than discuss it, I'll just show you my top 10 worst box art of all time:

It's getting hard, isn't it? Number 3: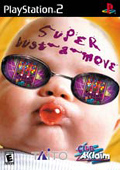 And the number 1 worst box art of all time…: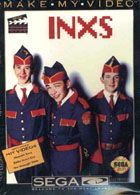 A collection of atrocities, that is indeed. But nothing is complete without a little 'Oh, yeah'. Until next week boys and girls, this is your local ranter, Chris Pereira.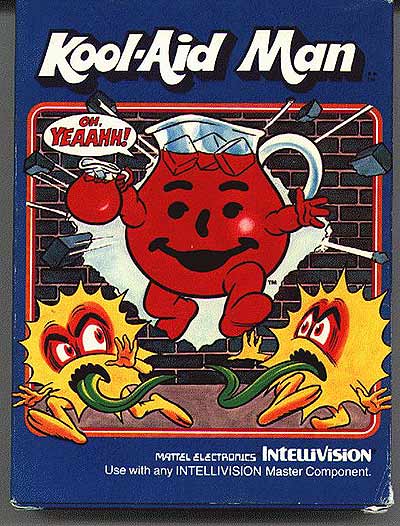 Posted By: Chris Pereira - 1157 Reads
---
Go Back | Features Index | Post About It