Contest: World Soccer Winning Eleven 7 International
Posted on Mon, Feb 02, 2004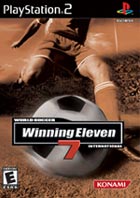 Thanks to our very generous sponsor Electric Artists, we are having a contest and giving one "lucky gamer" a chance to win a very cool "World Soccer Winning Eleven 7 International" prize package.
One lucky member of Gamer-Talk that can write the best preview or review for this PlayStation 2 exclusive game (highly acclaimed as "the best soccer game ever made"), will win prize packs with one copy of the game, one poster, and one t-shirt.
In order to be eligible for this contest you must be a registered member of Gamer-Talk, and a resident of the United States (sorry neighbors from the north).
In order to help you prepare you for your preview we have provided you with the following sources of information: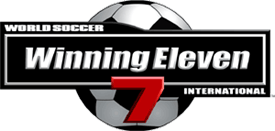 Don't forget it's a crime to steal other peoples' writing, and if you plagiarize you will be immediately disqualified from this contest.

The closing date for this contest is Feb. 26th.*

Please note: When entering this contest, please double-check and make sure your email address for your profile on our forum is correct. This is the only way we will be able to contact the winners and let them know they've won, and prizes will be forfeited if we cannot contact the winners.

*Possible Subject to Change

You can enter the contest by posting your preview of this game at the following url's: http://www.gamer-talk.net/userpreview274.html, http://www.gamer-talk.net/userreview274.html.

Posted By: Adam Paoli - 2879 Reads
---
Go Back | Features Index | Post About It